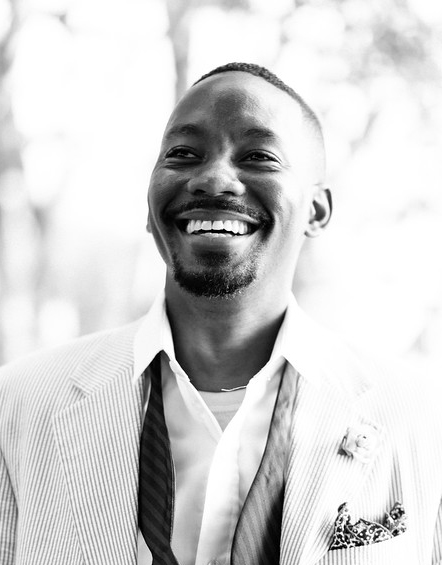 Reverend Professor Quardricos Bernard Driskell
Reverend Professor Quardricos Bernard Driskell is a pastor, policy expert, educator, and federal lobbyist.
Across a decade of government relations experience as a federal lobbyist, Rev. Driskell has worked extensively in education policy, namely for the Thurgood Marshall College Fund. There, he led an assortment of legislative educational program initiatives, including management of a governmental portfolio of over $5 million. He has also worked for two patient voluntary health associations, where he advocated for and advanced the patient voice into policy and research deliberations through his work with Congress, the Food and Drug Administration (FDA), the Centers for Disease Control and Prevention (CDC) and the National Institutes of Health (NIH). He has been a notable driver in critical federal lobbying efforts to safeguard federal legislation that protects vital programs for health disparities and secures medical research funding and legislation for chronic disease patients. Professor Driskell fought cuts in research funding for cancer and psoriatic disease research and helped to draft legislation designed to establish a council of federal agencies, medical experts, and patients tasked with implementing a national strategy to combat prostate cancer. 
Rev. Driskell's credits include a significant role in the passage of the 21st Century Cures Act of 2016. Signed into law by President Barack Obama, this important law was designed to help and fund the acceleration of research into preventing and curing serious illnesses; accelerates drug development, improve mental health service delivery and bring innovations and advances to patients as his most significant legislative achievement to date.
In 2017, Rev. Driskell joined a medical professional trade association. In this capacity, he develops, drives, and manages the association's legislative strategies and political priorities in the U.S. Congress and Executive branch. Moreover, he spearheaded, led the drafting and passage in the House of Representatives of the Veteran's Prostate Cancer Treatment Act of 2020, which creates a comprehensive prostate cancer care program within the Department of Veterans Affairs.
For his efforts in health policy, Professor Driskell has been awarded the Remedy Health Media and New York City Health Business Leaders (NYCHBL) Boldest Digital Health Influencers Awards for 2016, The EnVest Foundation 4th 40 under 40 Award in 2012, and the 2016 National Minority Quality Forum's Inaugural 40 Under 40 Leaders in Health Awards honoring influential young minority leaders making a difference in health care. In 2019, Professor Driskell was honored to receive a special award of recognition from the Prostate Health Education Network (PHEN) African American Prostate Cancer Disparities Summit.
Rev. Driskell continues the tradition of service as the fourteenth pastor of the historic Beulah Baptist Church in Alexandria, Virginia. Before being led to the pastoral role, he served as associate minister at Beulah for nine years. Prior to Beulah, he was assistant to the Pastor at the historic West Hunter Street Baptist Church in Atlanta, Georgia and he was assistant director of church school at The Memorial Church, Harvard University.
Professor Driskell, affectionately called "Reverend Professor" by his students is also an Adjunct Professor of Legislative Affairs at The George Washington University's Graduate School of Political Management, where he teaches courses on legislative affairs and politics, including his signature course, Religion and Politics in the American Political Landscape.
Rev. Driskell's essays have been published in the Harvard Divinity Bulletin, From Generation to Generation: A Commemorative Collection of African American Millennial Sermons. He also contributes as a political columnist for the African Methodist Episcopal (AME) Church's newspaper The Christian Recorder, and as an opinion contributor for the Washington D.C. top political news site, The Hill. His work and insights have been featured in several national and international news outlets including the New York Times, Voice of America, NBC News, MSNBC, Religion News Service, the BBC and Showtime's Documentary, "The Fourth Estate."
Driskell is a member of several professional organizations, including the American Society of Association Executives' Government Relations Council, the Association of Government Relations Professionals, and the board of directors for the Harvard Alumni Association; he chairs the board of directors of DC Strings Workshop, a community-based orchestra in Washington D.C. and a steering committee member of the City of Alexandria, VA Equal Justice Initiative.
Rev. Driskell is an outspoken advocate for religious liberty and freedom, and social justice and human rights, as well as a passionate voice of support for marginalized peoples. His devotion to these social issues imbues his writings, media interviews, speaking engagements, and sermons. 
Rev. Professor Driskell holds a Bachelor of Arts degree in Political Science from Morehouse College, a Master of Theological Studies in Religion and Society from Harvard University Divinity School, a Master's degree in Legislative Affairs, and a Graduate Certificate in Lobbying and PAC Management from The George Washington University.